The Astrological Journal For The
21st Century Woman

A plan to follow the way of the heart under the influences of the stars!

Practical, yet, powerful & inspiring steps to reclaim your divine feminine position starting today!


A one-of-a-kind coaching membership program for spiritual, awakened, and practical women who want to reconnect with themselves and the feminine principle on a whole new level.



Are you one of them?
A holistic approach to important matters!
Imagine having a place where you can log in on a daily basis to get information about the cosmic energies that affect everything you do, regardless of whether or not you are aware of their presence.
This is the most enjoyable aspect of the daily calendar consultation:


You will be able to plan specific activities based on the cosmic influences of the date!

Yes, if you choose The Astrological Journal For The 21st Century Woman as your daily cosmological reference for different types of energies and their affects and significance, you will do so through an astrological online calendar and my guidance on how to interpret and apply them.

The calendar shows what's happening in the heavens and how to align its language with your daily activities PLUS seven essential skills/activities I'd like to draw your attention to.

The seven essential skills and activities are:

1. Organic gardening
2. Natural beauty care
3. Home and environmental aesthetics (in accordance with Fen Shui)
4. Natural health (mind, soul, body and spirit)
5. Food preparation and preservation
6. Art & Crafts
7. Mysticism (including basic astrology)

Why do I want to draw your attention to the aforementioned subjects in conjunction with astrology? Because, according to ancient spiritual traditions, all forms of creativity are manifestations of divine feminine principles!

You might be wondering what natural beauty care has to do with creativity. The answer is that in order to be truly creative, we must produce them, preferably using natural resources and following basic nature's law!

But the aforementioned subjects all have additional facets to explore. Having a working knowledge of fundamental activities such as gardening and food preservation is becoming an increasingly crucial skills. The instability that exists on a global scale right now is demonstrating that the more we can do for ourselves, the less dependent we will be on a system that is failing.

And now we come to the part that, for me personally, is the highlight of this coaching membership prog
ram:


The Astrological Journal for the 21st Century Woman provides significant insights about why women are going to play an essential role in the healing of mankind, and this couching membership program is a must-joining for any woman interested in this topic!

Women who begin to enrich their lives with subjects that incorporate natural and divine laws as an essential component of practice are going to be the leaders of tomorrow. They are the ones who are going to be the pioneers for everything that is valuable and is worth preserving. They are going to be the champions for everything in relation to the divine feminine principles.




All of the topics mentioned above are combined with the practice of 'mindfulness,'
while adhering to the language of the stars and planets for their successful comprehension and application.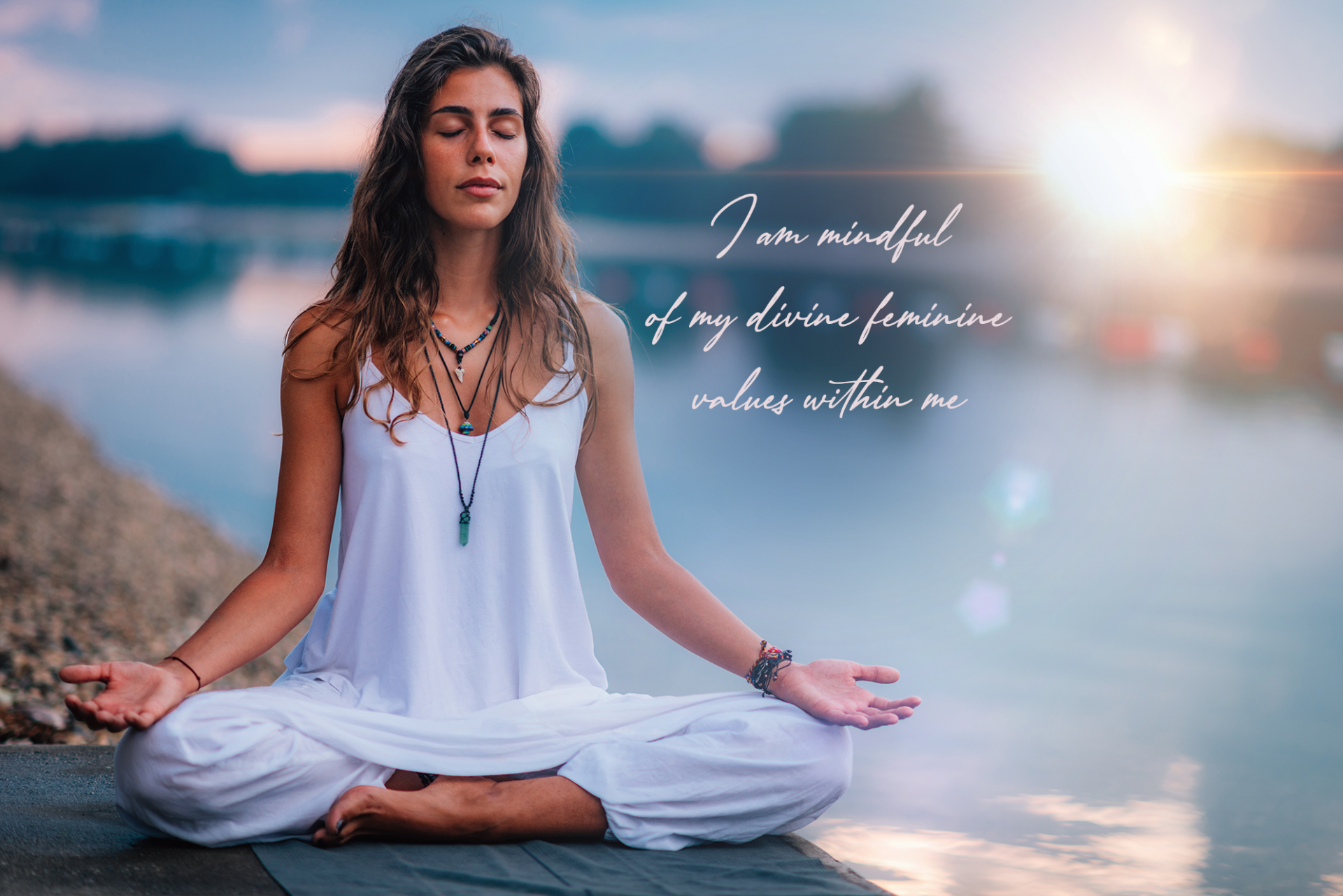 This group coaching membership program, The Astrological Journal for the 21st Woman, is geared toward women who have come to recognize that life is more than just a 9 to 5 work and taking care of the family.

This is a place for women who are searching for a deeper connection with themselves, with life and others. It's a safe meeting point where you can daydream about going on a cosmic adventure with the help of ethereal energies, particularly those that ignite a woman's heart.

Let go of your 'old self' and embrace your inner child.

As we journey together through the countless blessings of the heavens and uncover the treasures of our innermost selves, more gateways will open to the place where the divine feminine principles of life can be found.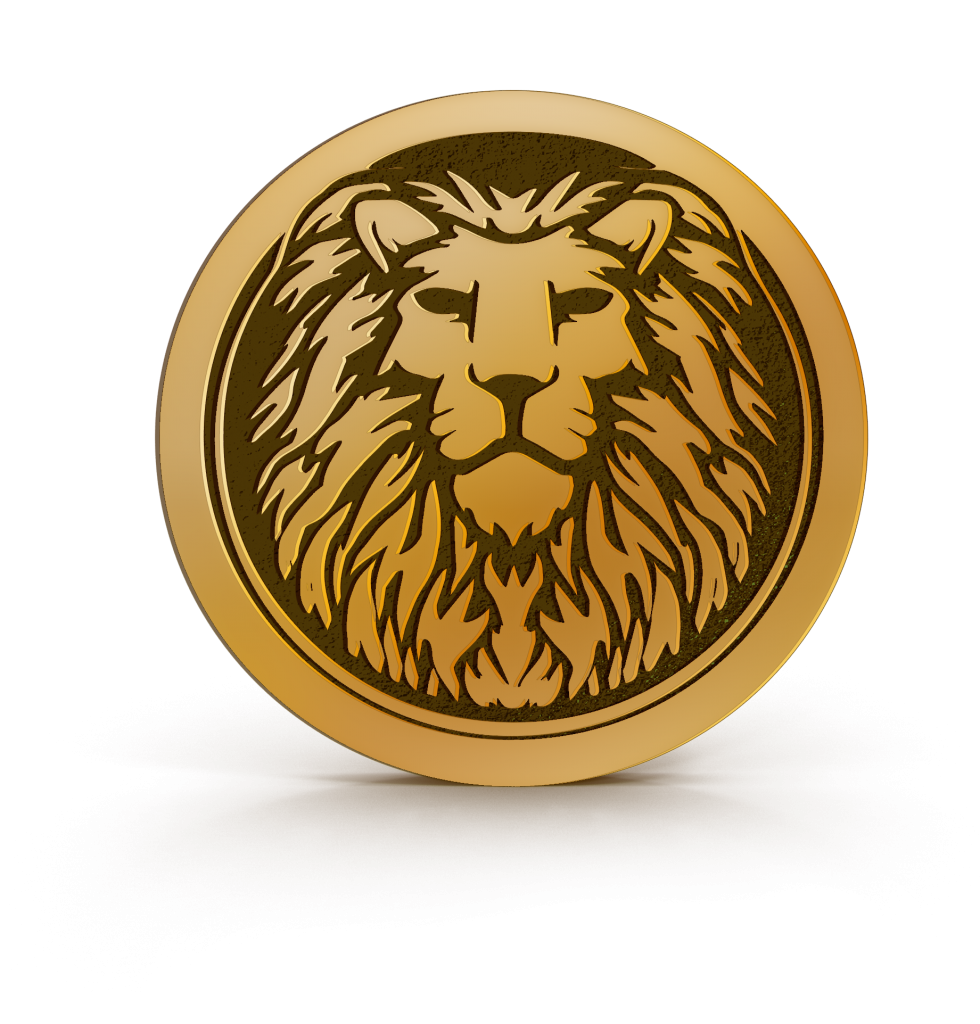 A Life Orienteers initiative
Finally, an opportunity to explore into the inner universe
of the divine feminine principles under the influences of the stars!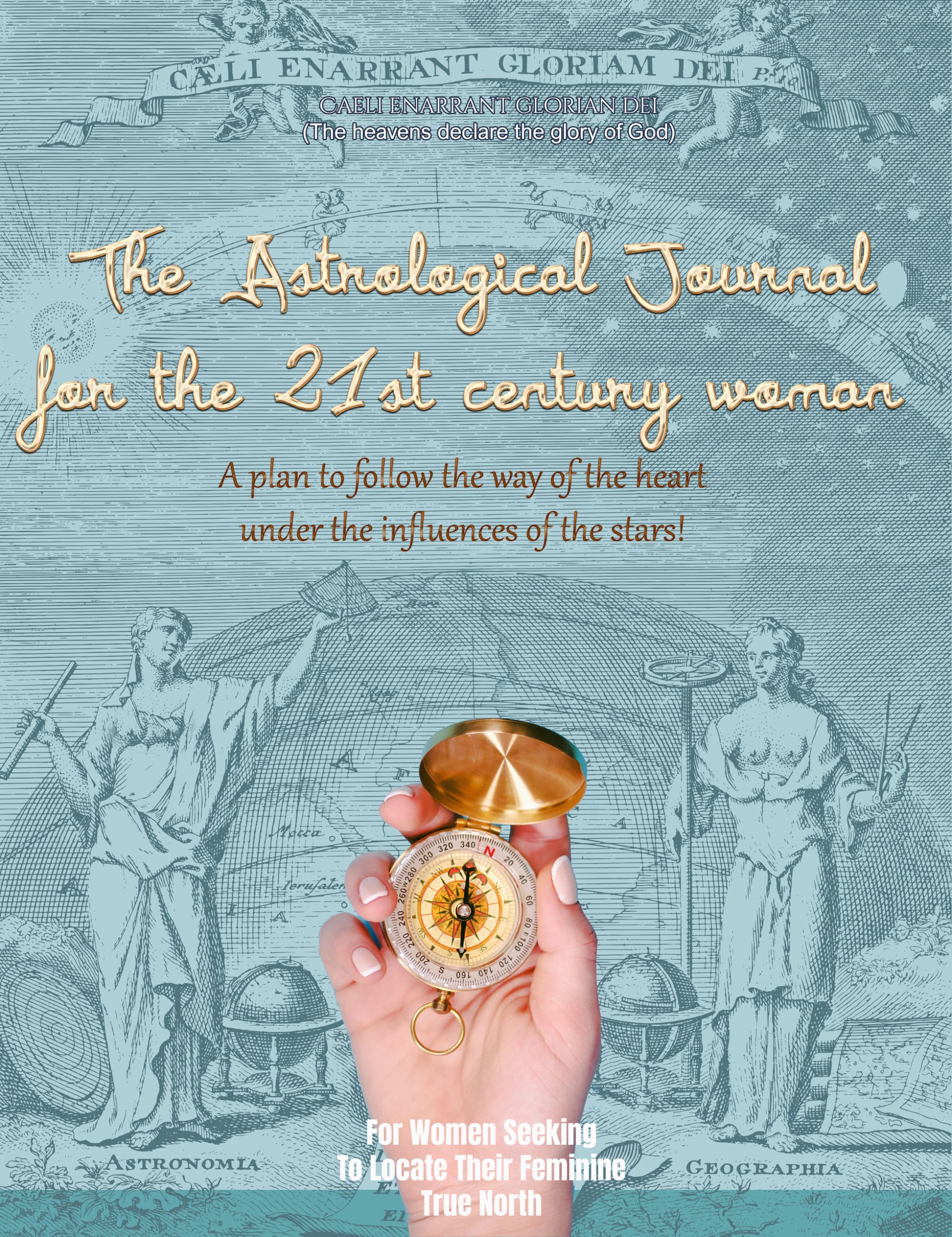 Perhaps you, the woman who has dealt with disappointments, hurts, frustrations, and anxieties unique to women, have arrived at a place where all you want is to be that child who once dreamed of a better you and a better world!
If that's the case, I'm pleased to confirm that the 'child' hasn't gone! Those ideals you held as a child are still alive and well. They're only dormant, waiting to be revived. All you need is a some motivation and inspiration to reawaken the spirit, or inner child, that will never leave or die.




When our plans do not go as planned. When the pain of an unfulfilled life become unbearable, a small voice within us says, "I wish I could be a child again. I will do things differently!"

Yes, good memories permeate the psyche, and they frequently come from a period when we felt safe, secure, and loved. We were unconcerned since life was simple at the time. For many of us life was simpler, and therefore more beautiful, when we were children.

So it's only natural that our 'inner child' wants to 'rescue' us from our sorrows and uncertainties when we're in a difficult situation. Every time we want to be happy, safe, loved, and vibrant, our inner child is sending us love messages. We must listen and do all in our power to return to that state of innocence.

What is the inner child?


Inner child is another expression to refer to your spirit or the God dwelling in you. It is the wellspring of your power and the source of your soul's brightness. Because it is f
orever pure, your inner child is never injured.



And he said: Truly I tell you, unless you change and become like little children, you will never enter the kingdom of heaven.

Matthew 18:3
You may be wondering why I'm bringing up the "inner child,"
and why I'm asking if, if you had the chance, you'd go back to childhood.

The reason for this is that there is a part of each of us that is still developing, and no matter how much life experience we may have, this part of us will never be completely mature UNLESS we become conscious of its existence. Our inner child has not outgrown its infancy, not because lack the ability to grow, but environmental factors delay its growth.

The inner child wanting to grow

We all possess and 'inner child' crying to be heard. That inner child will speak out more loudly when we are confounded with dissatisfaction in our lives, such as from the work we do, the issues that arise within our families, the relationships we have, and a lack of personal development. At those precise times, we are going to be able to hear it wailing and pleading for our attention!

We must pay attention to our inner child

When we experience dissatisfaction in our lives, regardless of the cause, we must examine our inner selves. What exactly is the source of the distress? If we pay attention to our deepest inner needs, we will discover that our dissatisfaction stems from a lack of personal development, which is usually a lack of creativity or our earned ability to connect the important things in life in a practical and enjoyable way.

If we let that aspect of our lives, creativity, wither away, our inner child will continually ask for our attention.
Sadly, the majority of people are unable to correctly interpret the fact that the anguish they are experiencing is actually a part of them that is seeking to be expressed.

How to calm the distressed inner child ?

Give the inner child a lot to play with!

You did read that sentence correctly.

Now, though, here's the point:

When I mention "play," if you think of playing with toys, then you've misunderstood what I meant.

Creativity is exactly what is needed!

Why creativity?

Because we are co-creators or partners in the production of life!

We are here to manifest in accordance to natural and divine laws. Alongside the mystical powers at work in the natural world, we too are co-creators.

Frustration is something we feel when our creative powers go unused and undirected.

When the natural creative flow that each of us is born with is stifled and not expressed, an emotional blockage is produced. We work ourselves up into an angry and anxious state until a sense of apathy sets in.

It is imperative that the blockage of energy flow be removed before it causes our demise as a result of our inability to share our divine gifts.

As we direct our hearts and minds toward a state of innocence, or toward the inner child, we will discover that what we genuinely desire is to reclaim the values that shape our authentic femininity!

What is our authentic femininity?

It represents all of our aspirations for beauty, security, wealth, success and happiness!

All of our wishes as young women to be safe, secure, attractive, happy, and successful are manifestations of divine feminine principles within ourselves!

Life's circumstances, such as an uninspired surroundings, unfortunately put to sleep the dreams that should have been awakened, nurtured, and made bloom.

However, you prevailed! Here you are, a mature woman still dreaming for better days ahead. Perhaps you are married or single. Perhaps you have children. Maybe you're a grandma, but one thing is certain: no matter what you've accomplished, you still have dreams you want to realize!

That's wonderful news! It signifies that your inner child wishes to be reborn.


Your creative self is seeking ways to reconnect with your divine feminine!
Let's do it!

Indeed! As we delve into practical and inspiring information aimed at awakening your inner child, we will also look for astrological correlations with the majority of the content you will be presented with!





The Astrological Journal for the 21st Women


Practical, yet, powerful steps to reclaim your divine feminine position on Earth starting today!
Learn the true meaning of the
concept of the feminine principle.


Get powerful insights about your true femininity and in accordance to natural and divine laws.

Discover why women who understand natural and spiritual laws will be tomorrow's leaders!
Get inspire on things that really
matter.


Gain confidence in your inherent goddess capabilities.

Join an ever-growing network of women who seek beauty and balance not only for themselves, but for everyone around them.
It w
as a pleasure to work with you!
I appreciate the guidance and love that you showed towards me during our sessions. I understand that ultimately, it is only up to ME alone to make and keep changes. I love the feminine and spiritual touch that Ruth brings forth and shared with me. It is a much needed connection! I did enjoy this very much, and be it little or big, I am extremely thankful to have had you guide me during such an important time in my life and during these times.
Mot
her, I call myself Mother, this encompasses every aspect of the feminine and masculine. Had some really big shifts since starting this course with you Ruth, and really appreciating your wisdom and how you gently deliver your work/message.
See life through the eyes of a goddess!


Gain knowledge about the significance of creativity and why it is a divine gift bestowed by the feminine principle.

Learn to express your feminine gifts

Get basic information about sacred feminine symbolism.
Become mindful of the divine feminine values within yourself!

By registering today, you will become a founding member right away! Our founding members will be invited to serve as ambassadress for this beautiful initiative, which promises to delve deeply into the mystical universe of feminine principles!
Become an ambassadress


Enroll now!


Live and recorded videos


Weekly content


PDFs


Questionnaires

Questions relevant to our studies


Community

Interact with the rest of goddesses

Why the moment has come to
Your sacred feminine inner child so that you may
To accomplish what was ordained to do by divine and natural laws:
Be the originator, restorer, and preserver of higher ideals!


Become a Founding Member
and get clarification about the meanings of: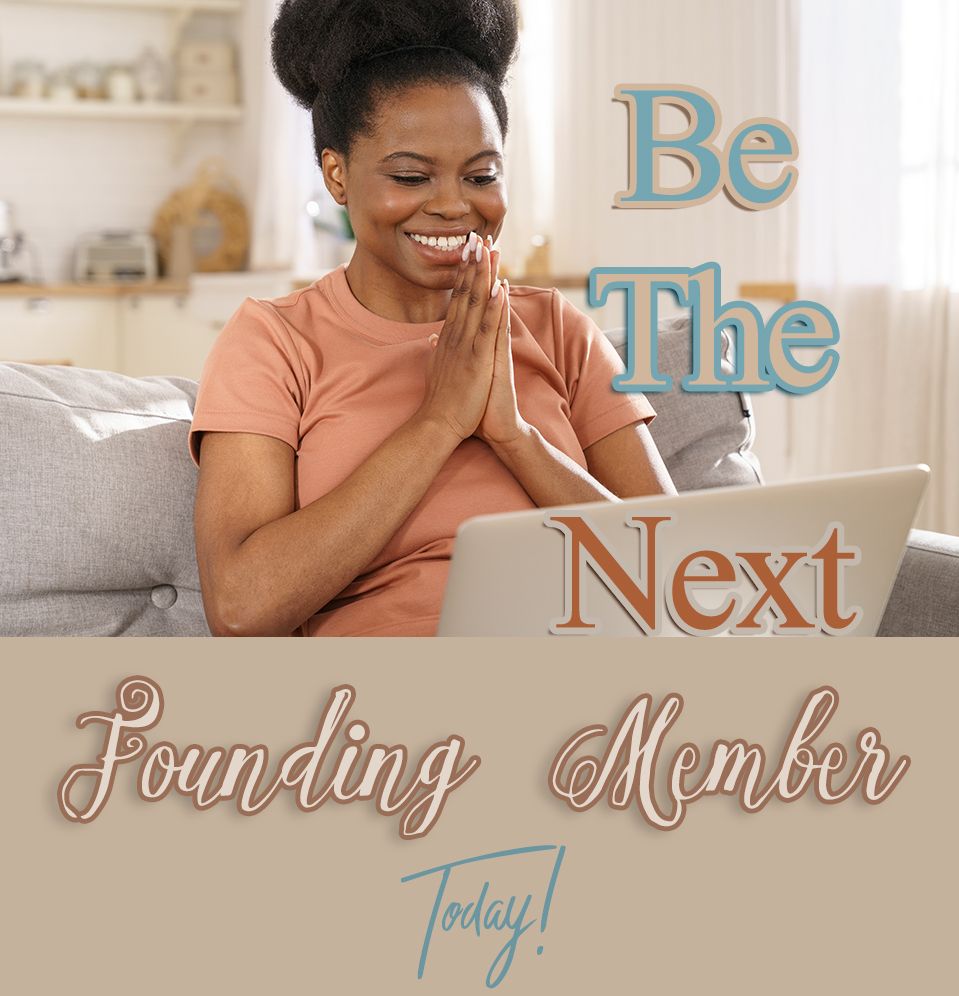 Become a Founding Member today and enjoy the following benefits:

By becoming a founding member of this meaningful project today, you will be able to enjoy several privileges that subsequent members will not have, such as a set fee for the membership and for life (unless you cancel which you can do anytime). If you cancel and desire to rejoin, the updated fee will be applied, and you will lose the advantages of a founding member.

That's right, if you sign up for The Astrology Journal for the 21st Century Woman during the next seven days, your membership cost of $21.00 per month*, will remain the same even if the price rises in the near future, which it will.

But wait, there's more! You might be invited to take part in new initiatives in a number of capacities. For example, if you have a skill that you feel would benefit the community, you will be able to come in and generate information based on what you know. If you are invited to be part of 'The Content Creators' Advisory Board ', your membership will be free.

As you can see, there are many advantages to becoming a founding member. You are not only the first members to establish the community, but you can also help mold the project to achieve its ultimate goal.

Finally, I'd like to point out that the $21.00 pricing is symbolic! It's a tribute to the twenty-first century, the epoch in which mankind is expected to mature, grow, and accept responsibility for its deeds!



So, don't delay, become a founding member today!
*
The$21.00 monthly fee does not cover specialize courses or special programs such as Master Mind workshops. To take
p
art on special workshops, an extra fee or an upgrade of the membership would be needed. A generous discount to founding members will be applied!











Join today and receive a PDF with a basic explanation and mystical significance of your zodiac sign

...a golden opportunity to discover the inner universe of divine feminine principles; but it is also a chance to put neglected feminine ideals into action!


This is the type of content you will experience if you join:
A description of the divin

e feminine principle:


What does it really mean the idea of the divine feminine principle?
Does it even exists? And if it does, what harm is causing by ignoring such principles?
The definition was aided by consulting natural and divine laws according to ancient instructions such as Hermetic philosophy, Gnostic and Christianity.



Why are the divine feminine principles making a comeback on Earth?

We look into the causes that contribute to the revival of divine feminine ideals.
Learn to read the signs indicating drastic changes around the world and what is foretelling us about the coming of the divine feminine principles. If you're concerned about current world events, you're probably also concerned about the situation's potential ramifications. Energy and food prices are now rising, and all indications are that this trend will continue.
Listen to your intuition if it tells you it's time to get ready.



Why is it critical that women who are aware of the decline of core values participate in the process of integrating divine feminine principles into their lives?

We are going to look at some fundamental notions of the law of cause and effect. We will discover why we are reaping what we have sowed in previous generations and why the time has come to correct the many mistakes we have allowed to take place.
We are going to learn why a healthy home is the perfect microcosmic representation of what we call government. The home is either the preparation for a tyrannical government or a just and loving one.



What you, as an aware woman, can do to begin restoring divine feminine principles in your life

?



Get ready!

This is the phase of the membership program when your intrinsic divine feminine artistic abilities will be summoned!
At this stage in the program, I will encourage you to consider about the numerous options available to a woman seeking to heal and then express her divine feminine image.

It is here that we will dive into the boundless possibilities of practical yet necessary skills!

The sev

en ways to assisting the Goddess inside you to come into being:

Organic gardening

Natural beauty care

Home and environmental aesthetics (in accordance with Fen Shui)

Natural health (mind, soul, body and spirit)
Food preparation and preservation

Art &

Crafts

Mysticism (including basic astrology)

Can you see the relation to Home Economics? And if you are already wondering, yes, all of the above subjects are going to be under the guidance of Astrology and ancient wisdom!
Discover why the divine feminine principles are the main
source and 'driver' of all forms of creativity

If you join the Astrology Journal for the 21st Century Woman as a founding member, you will receive an abundance of creative ideas bonuses!




The following are introductions to fundamental skills that will be delivered to all of our founding members on a weekly basis.


(Note: Please keep in mind that the membership only covers a basic introduction to each of the skills listed below.
There are no instructions on how to become skilled in those specific crafts.
The primary objective is to encourage you to fall in love with one, two, or all of the subjects and to pursue them further when the time arises.
However, as we progressed into the membership, we will introduce such courses for those who are interested for an extra fee)

Imagine a subscription that integrates astrology with everything you're offered!
Organic gardening
Organic gardening basics. In addition, we'll go over the significance and many benefits of Biodynamic farming. Fall in love with the idea of organic gardening. Gardening has numerous advantages.

We are not only outside, but we are also in direct contact with the earth!

Our spirits improve, and so do our bank accounts! With the impending food crisis, there is no better time to grow food than right now. Let's start with the fundamentals about organic gardening and what you'll need to get started.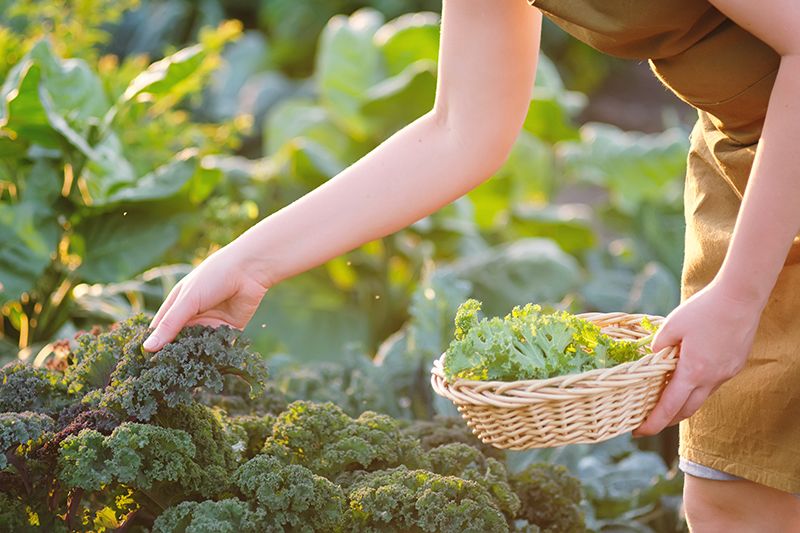 Arts & Crafts
Let's take a closer look at the various advantages of developing your artistic abilities!

Are you expressing your inner most beautiful emotions? Learn why all form of creativity are expression of the soul. And that the more beautiful and meaningful our creations are, the more we show a healthy inner balance or the rebirth of our inner child!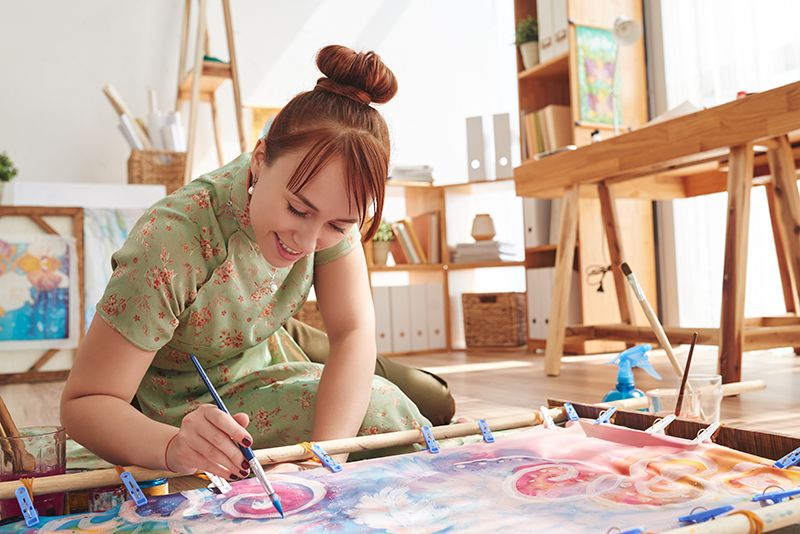 The art of natural beauty
Have you ever dreamed in creating your own natural products?

Is it time to create your own natural cosmetics?
In a world where synthetic or unnatural and hazardous products are massively produced, it makes sense to try to make our own!

Let me expose you to some basic but strong facts about a reality that requires our attention, but more importantly, let us concentrate on what we can do to address it.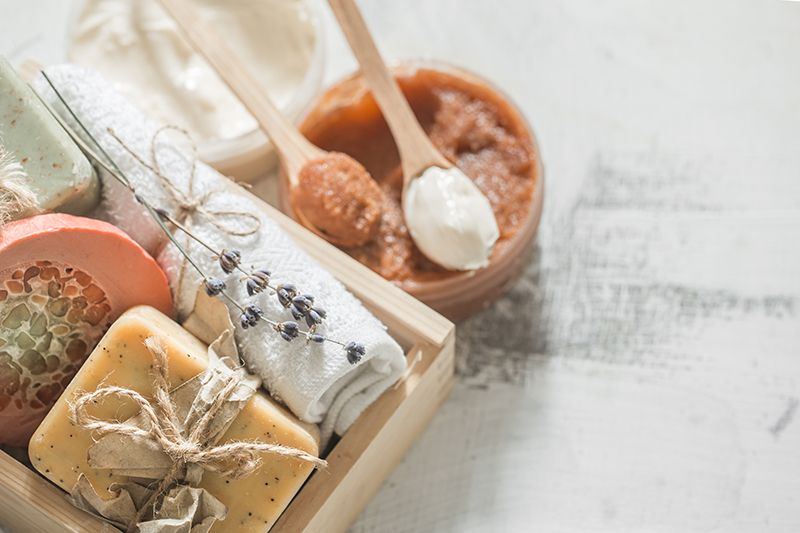 Home aesthetic

Do you know what Feng Shui is? Let's take a look at some of the most effective tools for home and personal aesthetic from this resurgent old wisdom. The art of Feng Shui and astrology are intricately interwoven.

Turn your home into a magnetic space. Learn key secrets about home decor. For instance, did you know that colors like white and cream can have a calming effect on your psychic? We are also going to look why Feng Shui is based on divine feminine principles.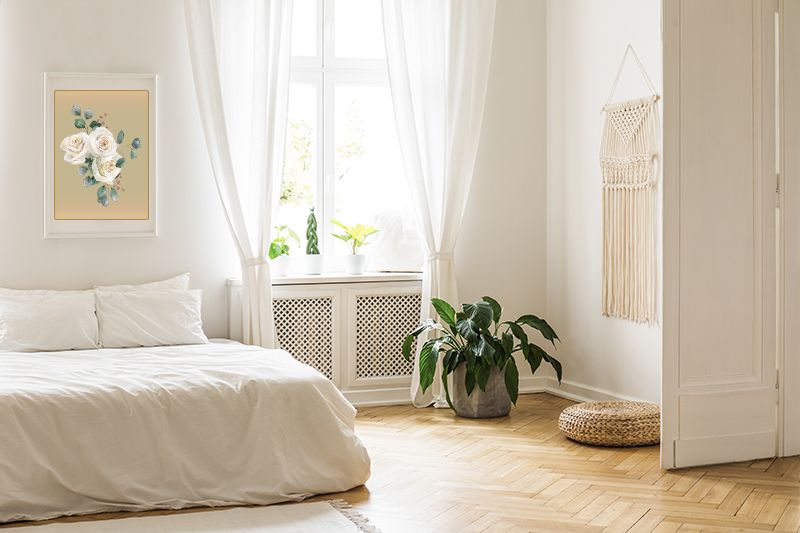 The Art of Good Health

Eating well is an skill we cannot ignore! Our philosophy here is: Let food be thy medicine and medicine be thy food.

Food & Herbs, as sources of good health.One fact that mankind must confront soon is the true nature of what we consume as "food."

In today's materialistic system, the notion of sustenance has been forgotten.

Instead of restoring the body's lost energy, we are depleting them with a variety of compounds we were not built to absorb, such as petrochemicals.

For all of these reasons, I feel the time has come to be as mindful of what we put into our bodies as possible.
Organic and fresh food have become an absolute requirement in our day and age.

Let us examine some of the fundamental reasons why eating organically and simple is the start of good health.

Basic Astrology


We will not only provide you with a basic understanding of astrology, but we will also discuss the art of symbolism, particularly in regard to divine feminine ideals.

Astrology, the language of the heavens. Astrology is a wonderful science. "Science," did I say? Astrology is, indeed, a science, and one of the oldest.

Unfortunately, it has been severely neglected, as has everything that has truth and beauty. Astrology, for example, has been ridiculed and disregarded as a useless discipline.That needs to change!

Our environment is interlaced with astrological signs.They are all around us, and yet we are so blind to them.We go about our days without recognizing that astrological influences guide each passing instant that makes up a day.

Let us begin with some fundamental yet profound insights into the language of the havens, so that we can 'speak' with nature using one of her many symbolic languages.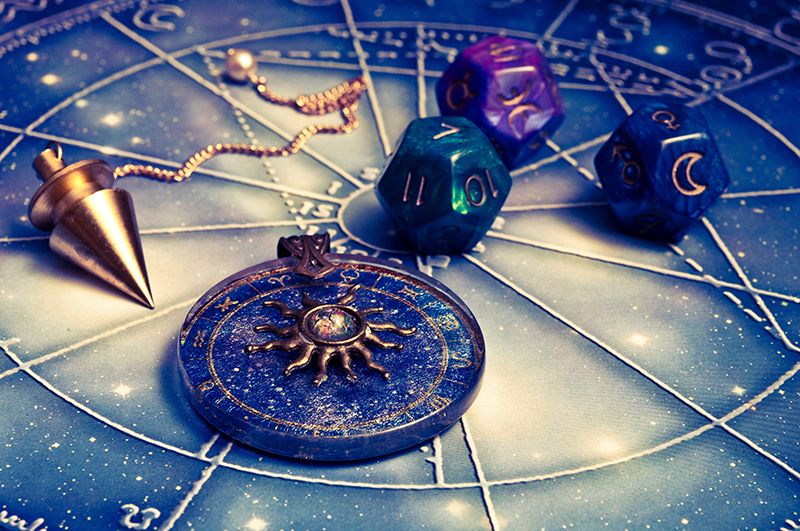 Preparing & Preserving Food

The art of food preservation is one skill that is becoming increasingly important to master. Let us entice you to investigate this ancient skill that we all need to perfect, particularly today!

Get inspire to learn the art of food preservation. Food preservation is an art that is now returning to many conscientious families.

Food preservation, like any other skill, requires practice in order to reap its numerous advantages.
In today's unpredictable environment, food preparation and preservation, such as gardening, are becoming increasingly popular.
We can figure out why!

So, if you're interested in learning the fundamentals of food preparation and preservation, sign up today.
Let us not put off becoming ready and surviving whatever comes our way any longer.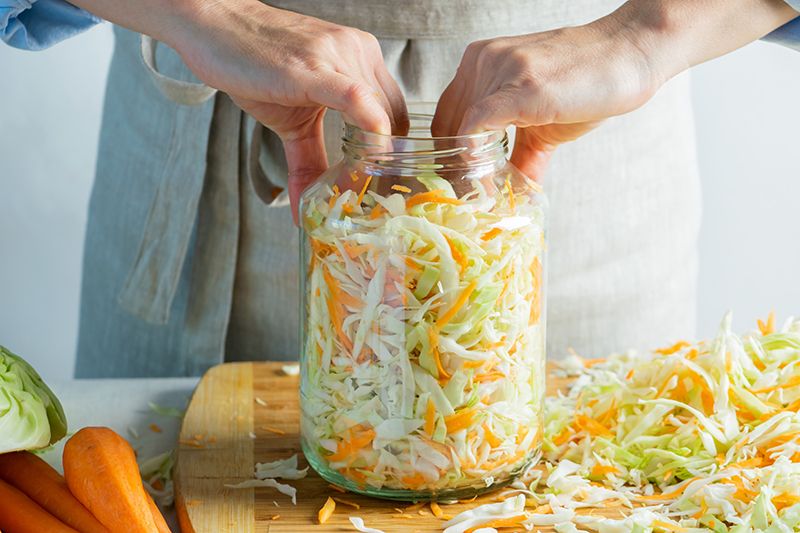 We will investigate the concept of "mindfulness" through the symbolism of the Goddess Fortuna or Copia.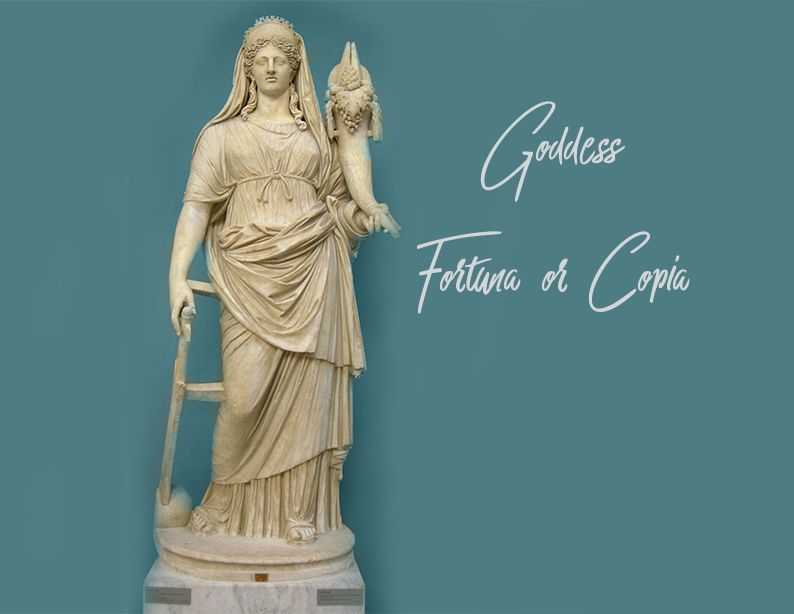 The ancient Greek goddess Fortuna, also known as Copia, is a feminine representation of what each of us is capable of!

We have been blessed with the ability to live in complete abundance! Living in abundance and living in harmony are the same thing.

Let us not mistake "plenty" with an accumulation of things! That is not the intention or the idea found within mindfulness or abundance.The right application of the concept of good fortune is to 'increase' or 'growth'.

What exactly should be increased?

Everything excellent, beautiful, noble, useful, practical and long-lasting! One of them is love! Another is faith, anotther is wealth! And right here I am going to give you the 'secret' of wealth: Health!


''A sound mental state is the foundation for a healthy body.
Wealth is created by a sound mental state.''

So, join me today and let's figure out how we women can become truly wealthy by following the stars!


This is exactly what you get when you become a founder member:


1) A fixed monthly fee for your membership for life, as well as a generous discount on future specialty courses or programs.
2) Access to an online astrological calendar.
3) Clarification of what's going on in the heavens and how the stars' influences can affect plans or activities.
3) Access to an online private and safe community.
4) Weekly content delivered either through videos or PDFs (or both)containing one or two chosen subjects for discussion.
5) Questionnaires relevant to what we are covering during the week.
6) Weekly Q&A sessions.
7) Encouragement to accomplish what it is that you are working toward achieving.
8) The opportunity to be part of our 'Board of Content Creators' and an 'Ambassadress'
9) Monthly Live Zoom meeting.
I could give you a hundred of reasons why you should not miss out on this membership program, but today there are just three that should be enough to persuade you joining. They are as follows:
Love for yourself. Love for your family. Love for your country!
Without love, there is nothing we are going to be able to restore. It is, therefore, that we, women, need to learn to love ourselves before we accomplish what ONLY women can do, has done in the past and can do again, and that is, to be the example of the meaning of
generation and regeneration!
Learn why the divine feminine is rapidly returning to this planet and why it is essential for awakened and spiritual women to participate in this process of reintegrating feminine principles into all aspects of existence.
Do you have what it takes to participate in this amazing transition?
Know the real meaning of the divine feminine and how this neglected principle is going to be revived and play a crucial part in the healing of the home, workplace, community life and nations.



You simple cannot miss this transformational information!




Allow this project enlighten you on the various ways in which women may express their innate divine creativity through art and crafts! Learn why expressing our natural talents is a powerful healing tool that we cannot afford to overlook, especially in today's world.
Release your potential. They are limitless!




Can you become an Ambassadress of natural and divine laws?One central focus of this membership is natural and divine laws.
Women who learns to connect with natural & divine laws are the leaders of tomorrow!



Are you ready to let the divine feminine power that is within you to come to light?
In such case, congrats on your readiness!
This is the best time in our contemporary history to resurrect the divine feminine values, and there has never been a better opportunity to do so. Make use of this membership to inspire you on a new and deeper level, allowing you to express your creative abilities in a clear and meaningful way.

What is the ultimate aim of this membership?
The Astrological Journal for the 21st Woman's principal objective is to give a goldmine of information to women who are reimagining feminine values in life. However, those women may be struggling with how to revalue, reinterpret, revive and reintegrate the divine feminine in a way that their inner child can comprehend and accept in the most natural and practical manner imaginable.
Who is the ideal audience for this program?
This program is ideal for women whose inner child wishes for a better world but knows that unless the feminine principle of life is restored, that yearning will remain a wish. As a result of this realization, they are determined to start making small and practical improvements in their lives and in their immediate surroundings.
There is a Venus in you waiting to be born.

Don't delay the birth!
The Astrological Journal for the 21st Woman's principal objective is to give a goldmine of information to women who are reimagining feminine values in life. However, those women may be struggling with how to revalue, reinterpret, revive and reintegrate the divine feminine in a way that their inner child can comprehend and accept in the most natural and practical manner imaginable.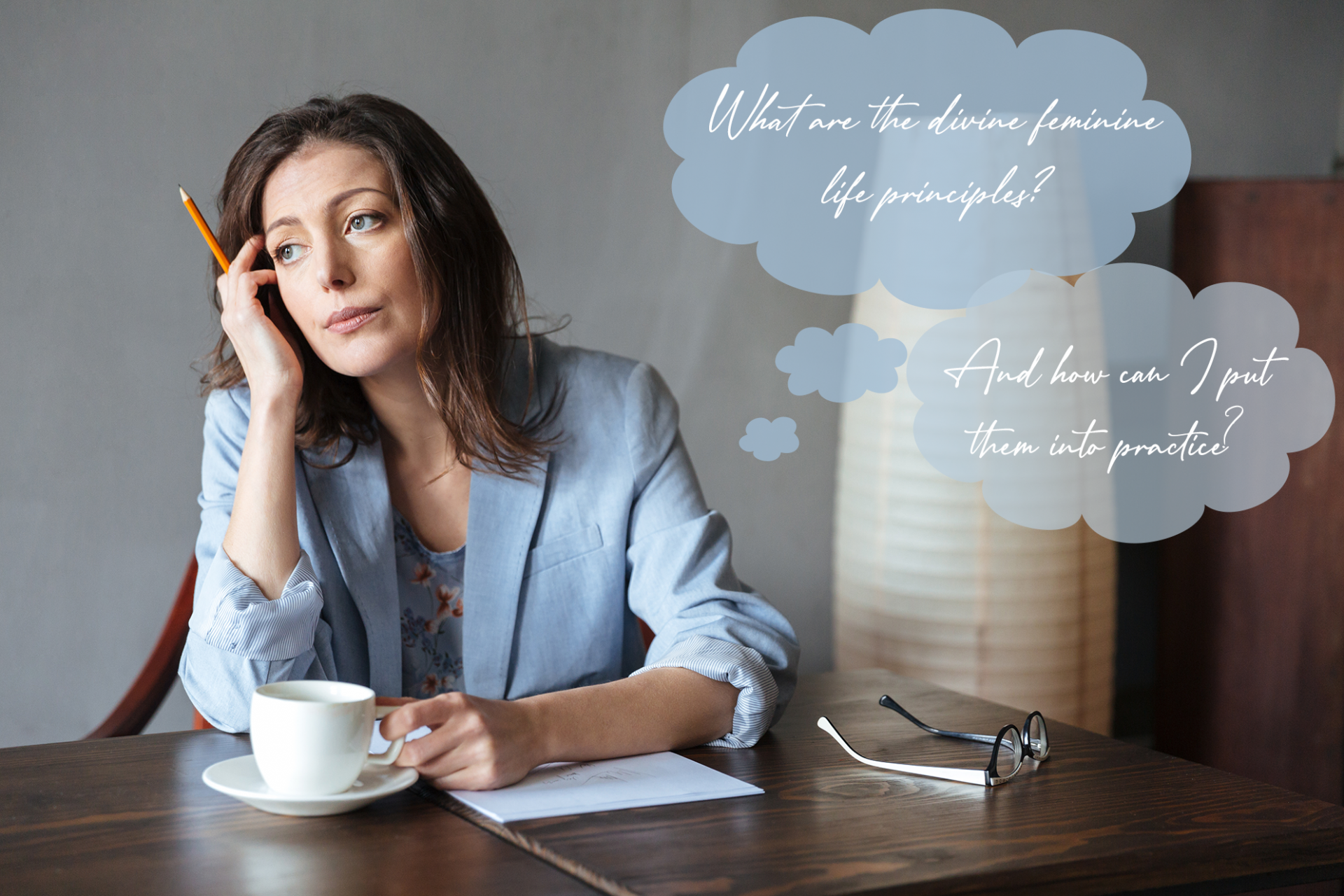 Videos: Live and recorded


Access to an online astrological calendar
The opportunity to be part of our 'Board of Content Creators' and an 'Ambassadress'

Lots of fun and feminine high energy!


Celebrations! Let's celebrate our achievements. (Live Zoom Event)
Start leaning how to locate the feminine True North!
In everything you do, seek the beauty, courage, compassion and nurturing qualities of the divine feminine principles.
Be the change you want to see in the world!
Radiate your feminine essence in a way that will inspire others women to do the same.
Frequently asked questions
FAQ 1. How will the content be organized?
Answer: That's an excellent question! The content will be sorted into groups! When you join, you will have access to our secure community platform, where you will be offered with a number of groups to join. For example, we have an astrological group, a gardening group, and a crafts and arts group. You are welcome to join them all!

FAQ 2. Will I be inundated with information?
Answer: Not at all!
I make certain that the amount of material is always balanced and not excessive.

FAQ 3. Is the membership available all year round?
Answer: No! It will be open for 11 months.
We'll be off for one month.

To keep your founding member benefits, a $3.00 fee will be charged for the one month we are closed, following which the usual price of $21.00 will be resumed. Throughout that month, we will publish details on the upcoming reopening.

FAQ 4. Is it possible to cancel my membership?
Answer: Yes, and you may do so whenever you choose! If you cancel and then re-enroll for whatever reason, please keep in mind that you will lose your founding member privileges, such as having a set monthly fee for life and generous discount on future courses.

FAQ 4. What is the membership fee for non-founding members?
Answer: Non-founding members will pay $37.00 per month, excluding courses.

FAQ 5. Will my founding membership fee increase?
Answer: No! As long as you remain a founding member, you will only pay $21.00/month. Extras fee only applies to specialize courses, of which, you will get a generous discount.

FAQ 6. When will I be able to view the content?
Answer: This is a critical question!
When you join, you will get a welcome letter displaying the Minerva Seal of Honor, as well as instructions on what to do and where to go once we are fully open.
The content will be accessible on the 28th of May.

FAQ 7. Will I be able to become a founder member in the future if I don't join now?
Answer: No!
This is the only given opportunity to join as a founding member!

FAQ 8. When joining, would I receive full courses on each of the seven main topics covered in the membership?
Answer: No! But you will be introduced to the values and benefits of each of the seven subjects we have chosen as the central focus of this membership. It is important to note, however, that the information will be comprehensive enough to broaden your knowledge on each of the topics, allowing you to use them in a practical and inspiring way. As our coaching membership program evolves, we may introduce courses covering each of those topics based on the level of interest in those topics. There will be an additional charge.

FAQ 9. What is an 'Ambassadress'?
Answer: All of our members are invited to be part of a project that is now in development to promote Home Economics in families and communities through the position of an 'Ambassadress.'
In the first few months of 2023, it is hoped that this project will be launched.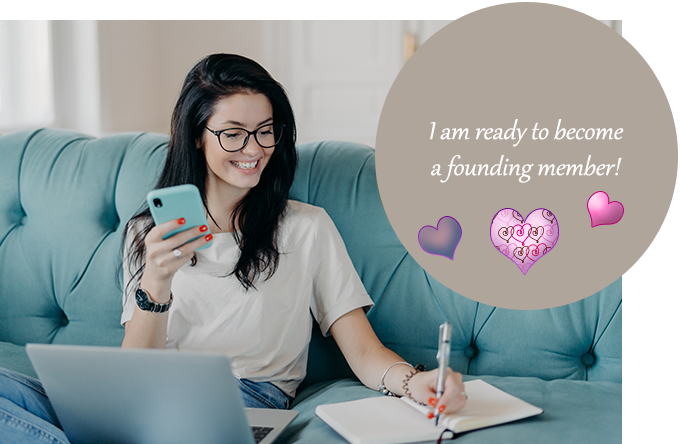 Guaranteed Security using one of the most advanced encrypted systems on the market.
The information in this page is being processed and encrypted securely using industry-leading encryption and fraud prevention tools.
Meet the woman behind this project

Ruth Rosa
At the core of my being is the call to nurture. I seek creative, natural, meaningful, spiritual and practical but effective ways to reclaim our innate natural state of being, one of authority in relation to Natural Laws and to the Laws of God.
I am here to orient you by first helping you to locate your internal compass, then learn how to employ it to navigate across the 'unfamiliar' and often difficult terrain that we call 'everyday life'.
I will assist you in ordering it correctly, in the way Nature intended, in coordination with the movements and aims of the Cosmos!


I believe when we re-establish our true position within the circle of life, our innate healing powers start expressing itself and the inevitable happens, a true connection with the environment in each present moment. If this idea of connection with life and nature also inspires and motivates you, then join this great spiritual adventure with us.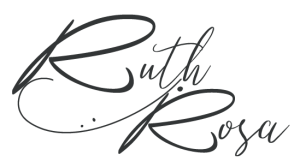 Created with